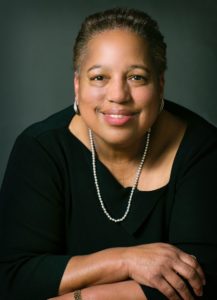 Laurie E. Perry
Over 40 years of leadership and management experience in public and private sectors including manufacturing, healthcare and tribal government. Worked as a National consultant for a Fortune 100 firm. Extensive experience in human resource planning and operations, organizational change and team building. Implemented a traditional style peacemaking, civil and appellate tribal court. Since 1963, as a very young advocate of civil rights and social justice, is still committed to using knowledge and skills to improve the lives of individuals and the community, valuing the rights of individuals differences and diversities, and willing to advocate for strategies that further the achievement of individual and collective social and economic justice. Laurie serves on various non-profit boards within MV community, is a Deacon of Faith Community Church, a Native of Martha's Vineyard and a tribal member of the Wampanoag Tribe of Gay Head (Aquinnah)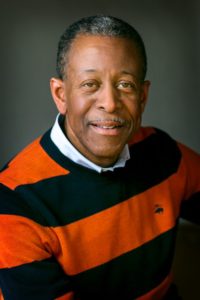 Joseph Carter
Joseph (Joe) Carter is a resident of Oak Bluffs, who served as the Chief of the Oak Bluffs Police Department from 1998 – 2003. Before assuming the Oak Bluffs post, Joe served as Superintendent of the Boston Police Department, where his work in investigating racially motivated crime and enforcing the landmark Massachusetts civil rights law and neighborhood crime watch received national acclaim and served as a model for other agencies throughout the Commonwealth as well as the nation. He also served as the Chief of Police of the Massachusetts Bay Transportation Authority Transit Police Department from 2003 to 2007, and from 2006 – 2007, was president of the 21,000 member International Association of Chiefs of Police, the world's largest professional organization of police executives. Joe is a veteran with a thirty-eight-year military career. He is an active board member of several non-profit organizations in Greater Boston and on Martha's Vineyard, is a member of The Federated Church of Martha's Vineyard, and has received numerous commendations and honors for professional, military and civic achievements.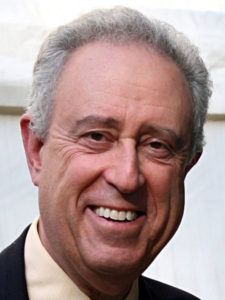 Arnie Reisman
Arnie Reisman, former vice-president of the American Civil Liberties Union (ACLU) of Massachusetts, has been co-chair of that organization's annual Bill of Rights benefit dinner since 2006. He is the Martha's Vineyard Poet Laureate (since 2014), a columnist for the Vineyard Gazette, regular panelist on NPR's Says You, the weekly comedy quiz show, author of two poetry books and board member of the Martha's Vineyard Playhouse and Vineyard Conservation Society. In a long journalistic career he wrote, directed and/or produced many award-winning documentaries, including "Hollywood on Trial" (Oscar-nominated film on the Blacklist), "The Other Side of the Moon" (PBS film on the Apollo astronauts), and "The Powder & the Glory" (PBS film on the business rivalry of Helena Rubinstein and Elizabeth Arden). This last film has been turned into the Broadway musical, "War Paint," featuring Patti LuPone and Christine Ebersole and opening in April, 2017.
Jill De La Hunt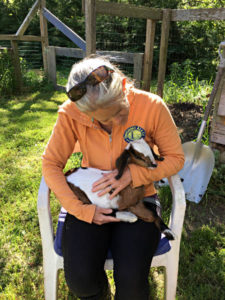 Jill De La Hunt is a clinical social worker, former attorney specializing in representation of Native tribal interests and environmental law, with some background in immigration work, and a socially engaged buddhist chaplain candidate. As a white woman, she has a particular interest in bringing interfaith and meditation practices into work with other white folks to realize, as Anne Braden observed long ago: "The fight against racism is not something we [white people] are called on to help people of color with. We need to become involved as if our lives depend on it because, in truth, they do."
Herbert L. Foster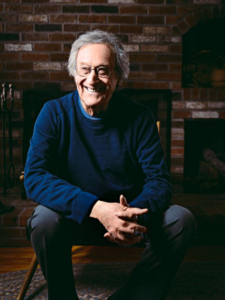 Herbert L. Foster was a teacher and administrator in the NYC Public Schools and a professor, researcher, and author at SUNY/Buffalo. He was also a much in demand speaker and workshop leader during the days of school desegregation. As a professor, he served on the SUNY/Buffalo Task Force on Institutionalized Racism and is now a Professor Emeritus.  He participated on the March on Washington for Jobs and Freedom on August 27, 1963, and has been an active member of several civil rights organizations. Herb is a WWII veteran who served in the Occupation of Japan with the 24th ID. He served two terms on the Board of Directors of the MV NAACP. He is President Emeritus of the Marth's Vineyard Hebrew Center. Presently, he is in his third term as an elected Library trustee in Edgartown, MA. Herb has spent his professional career researching, speaking and writing against the racism in our schools directed against black adolescent males.  In his seminal. and best-selling book, Ribbin', Jivin', and Playin' the Dozens: The Persistent Dilemma in our Schools (see Phi Delta Kappan, Nov. 1974 for an interview about Ribbin') he described, explained and discussed black male street-corner language and behavior as played out in our schools that teachers too often misunderstand and misinterpret resulting in black males being referred to special education and seen, by fearful teachers, as discipline problems. The 1995 issue of the Journal of African American Men carried Herb's research article, "Educators' and Non-Educators' Perceptions of Black Males: A Survey." The study involved 3,130 respondents who were asked about people's stereotypical beliefs, feelings, expectations, and fantasies about black males.  Herb tied the study into the disproportionate referral and assignment of black male schoolchildren to special education programs for the mildly handicapped and the emotionally disturbed. For 3 ½ years Herb hosted Inside Education a half hour weekly radio educational interview program on WBFO FM, the NPR affiliate in Buffalo, NY. Currently, he hosts the TV version of Inside Education on MVTV on Martha's Vineyard, MA.
Eric V. Turner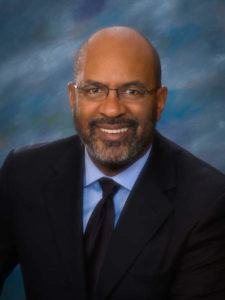 Mr. Turner is an attorney, educator, anti-corruption and good governance expert, and human rights advocate. Until his retirement in 2011, Mr. Turner was Managing Director and Associate General Counsel of the Connecticut Freedom of Information Commission, an independent government oversight agency that administers and enforces the state open records and open meetings laws. Because he is a widely known and respected expert in the field of good governance, in 2005 Mr. Turner was elected President of the Council on Governmental Ethics Laws, the preeminent international organization of government organizations engaged in government transparency, ethics, elections, campaign finance, and lobbying laws. He has also served, and currently serves, as an officer and director of many professional, civic, educational, arts and other charitable organizations, including the Martha's Vineyard Mediation Program. Mr. Turner was a Lecturer in Law at the University of Connecticut School of Law, where he taught a seminar on freedom of expression, access to information and human rights. He lives on Martha's Vineyard with his wife, Jennifer Smith Turner, an author and poet.
Devin Fitzgerald Reston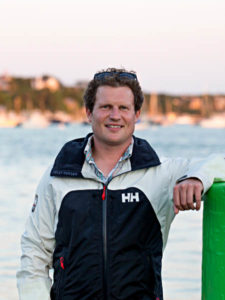 Devin comes from a strong entrepreneurial background with varied experiences in creating and building startups in the fields of optical hardware, energy beverages, and medical software. He studied corporate finance as a business administration masters student at the University of Iowa Tippie School of Business. He is currently a year-round resident of the island working as a business consultant and in real estate sales.
He is committed to the economic sustainability of the Martha's Vineyard community, and the efforts to combat climate change, which he believes is a social justice issue. He believes in the equality for all individuals and against discrimination on the basis of race, color, religion, creed, sex, sexual orientation, gender identity, national origin, ancestry, age, veteran status, intellectual and physical disabilities, genetic information, and military service.